Posted in
Videos
,
Wire Artists
on May 13th, 2009 by Alice –
7 Comments
If you're new here, you may want to subscribe to my RSS feed. Thanks for visiting!
I just found this wonderful wire sculptor artist, Derek Kinzett. Isn't his work simply incredible? I find it amazing that he can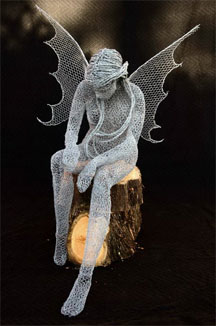 work the wire in such a manner. The figures are so life like. You can see more of his work on his website.
To quote his website, "Artist Derek Kinzett's work has been described as beyond beautiful, stunning and spiritual." I have to agree. There is such expression in his figures that you forget that they are wire.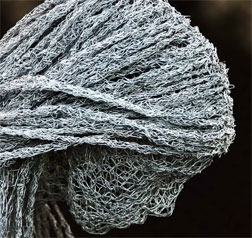 He was born in 1966 and grew up in Dodington Park, Gloucestershire. In 2004 he launched "The Inner Spirit Collection" of wire sculptures.
Derek will be Artist In Residence at Newstead Abbey Nottingham 2009. Four commissioned wire sculptures for the Abbey's Rose Garden will  be unveiled September  21, 2009 and will be covered by The BBC.
The Video is well worth watching. Take a minute, get a cup of coffee and enjoy a few minutes of peaceful music and fantastic sculpture.
Popularity: 69% [?]