Posted in
Fabric
on May 23rd, 2009 by Alice –
Be the first to comment
If you're new here, you may want to subscribe to my RSS feed. Thanks for visiting!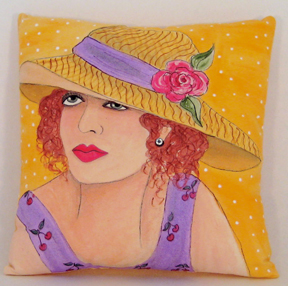 Artist Meg Mitchell of  Priscilla Mae et al lives in Niagara-On-The-Lake, Canada and works in a delightful studio surrounded by her "girls". Sophisticated  little shaped pillows, sachets, totes and eyeglass cases. I came across her shop on Etsy and was delighted to spend some time there enjoying what she has to offer.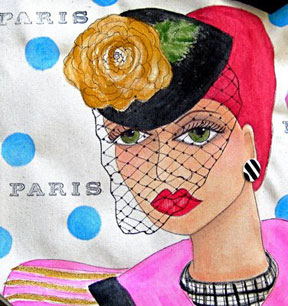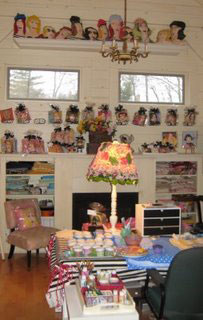 She has started a new blog and shares some of her older work with visitors and gives us a peak inside her studio. What a fun place to create.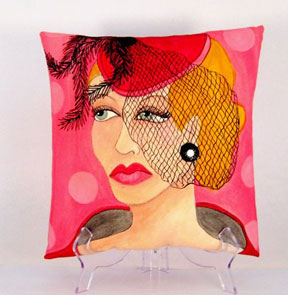 Most of her larger pillows have quotes on the back that relates to the subject of a particular series.Veronica, one of her Midlife Madonnas has this quote: "I can only please on person per day. Today is not your day. Tomorrow doesn't look good either."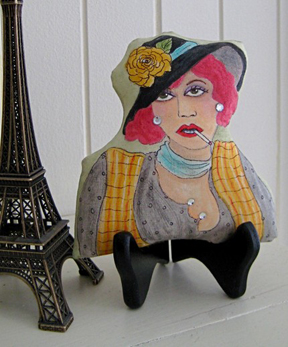 She spends time each year in Paris and comes home full of inspiration. Don't you just love this sassy Edith Les Femmes de Paris. Edith is approximately 5″ X 5″ and is a unique little treasure.
Popularity: 16% [?]