Posted in
art dolls
,
Illustration
,
Puppets
,
Ventriloquist figure
on November 24th, 2009 by Alice –
2 Comments
If you're new here, you may want to subscribe to my RSS feed. Thanks for visiting!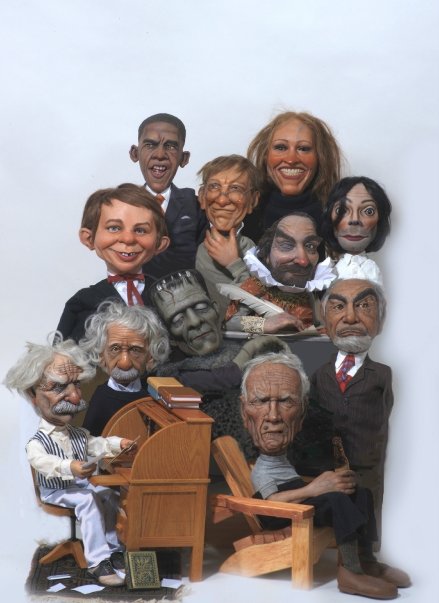 Bill Nelson is a Facebook friend of mine. He's always posting something wonderful to look at. He is an illustrator, a sculptor and a ventriloquist figure maker. His work makes me laugh and wish I had just a tiny bit of his talent.
Some of Bill Nelson's figures have found homes with people we've heard of before, Demi Moore, Whoopie Goldberg, David Copperfield and the list goes on.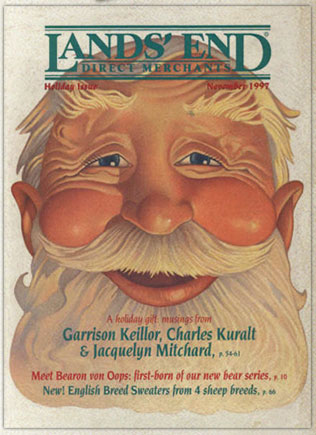 HIs illustrations have won over 900 awards. You might have seen Bill's work on the covers for CQ Weekly, The Atlantic Monthly, or Lands' End.
Bill is listed in Who's Who in America and created a series of Big Band Illustrations for the Untied States Postal Service stamps.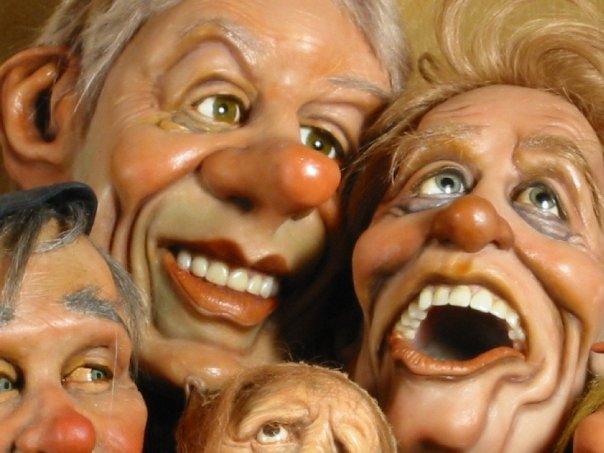 He told me that Super Sculpey was his favorite material to use to sculpt his characters.
I wanted to know what he enjoyed most about creating his people. He said, "Bringing the face to life by tinting and coloring, that's my favorite part. Wigging is almost as much fun because they both bring the character to life."
I mean, look at these faces……….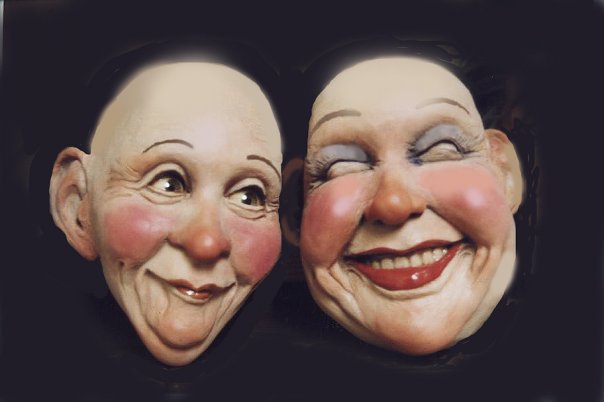 Bill said that he doesn't have any kind of regular schedule for creating his characters unless he has a commission.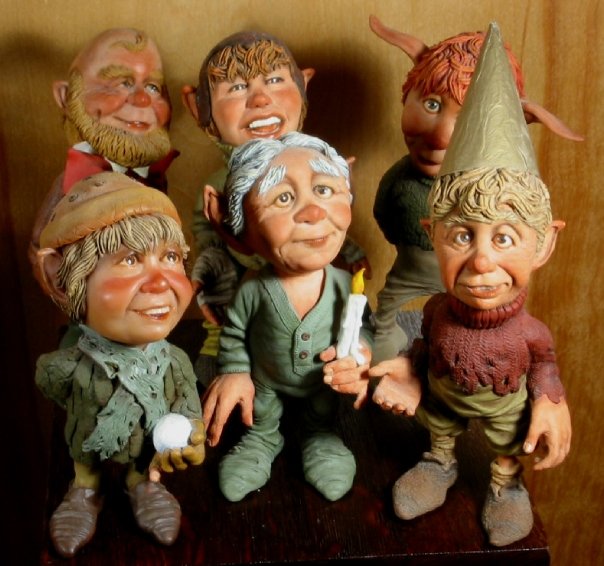 He spends part of his time teaching an entire curriculum on the art of dollmaking online at That Creative Place. He also teaches workshops in his home in North Carolina.
Not only will you learn from a master, I think Bill is the kind of guy that will make your learning experience extremely entertaining.
There is more to learn about this amazing artist, so you might want to visit his website, which by the way is one of the coolest I've seen.  You'll be entertained by his work for sure.
I'm leaving you with this one, it makes me laugh out loud. It's "Boris Karloff between takes", but all I see is Frank kickin' back. I'm laughing now.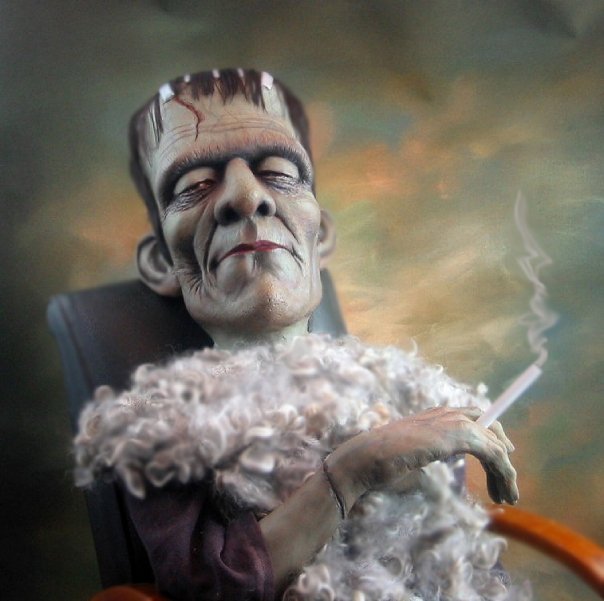 Popularity: 100% [?]