Posted in
Ceramic
on May 30th, 2009 by Alice –
Be the first to comment
If you're new here, you may want to subscribe to my RSS feed. Thanks for visiting!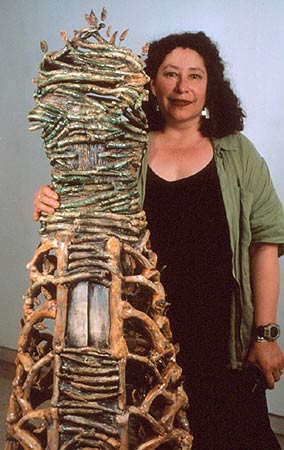 I spent quite awhile on Deborah Rael-Buckley's website. Her work is captivating and holds your attention. The sculptures are quite large, I can imagine how stunning they must be in person. They tell stories with layers of what she terms "the taxonomy of memory: the layering of personal, cultural, historical and biological imagery." You, the viewer becomes a participant in the stories she tells.
She  creates large-scale, narrative ceramic sculpture, generally in the female form . Many of them have the look of ladders or stairs, almost a suggestion for us to use the ladder or stairs to climb down into our memories but always to climb back out again into the now. The sculpture below is one I found compelling.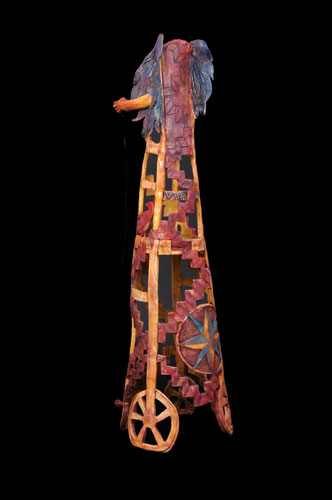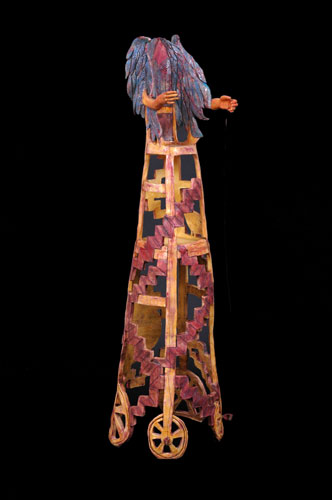 This is the second in her artist chair series. Deborah was inspired by Remedios Varo, a Spanish surrealist painter who lived half of her life in Mexico, and was a prolific painter. She often used imagery of wheels, wings, pulleys, wind and other natural elements as metaphors. I was prompted to look for Remedios Varos work and found many websites featuring her work. I've given you just one link below.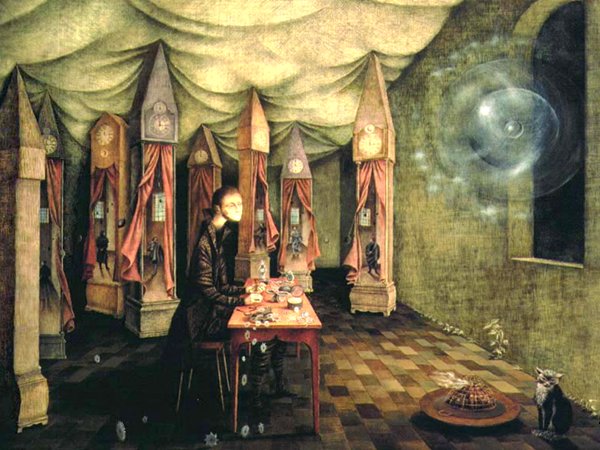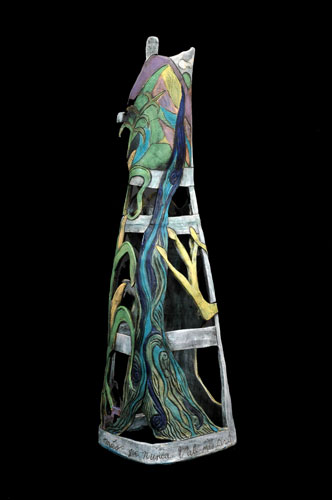 I hope you visit Deborah's website and enjoy her work as much as I do. She has a slide show called Anatomy of a Sculpture that shows the process of creating the Varo sculpture. I recommend it, It is very interesting.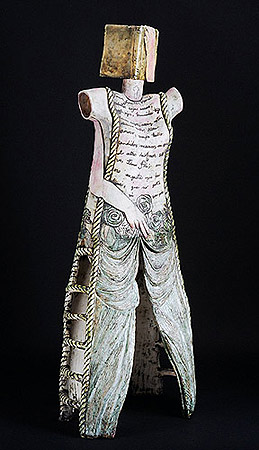 Her works are in national and international collections, including the State of New Mexico, the Sara and David Lieberman collection of contemporary ceramics and the Sandy and Diane Besser collection of contemporary American ceramics. Her work can also be seen in the permanent collection of the National Museum of Mexican Art in Chicago, Illinois. Rael-Buckley lives and works in Taos, NM where she has her studio. Her work can be seen at Blue Rain Gallery in Santa Fe, New Mexico, and privately in her studio.
Popularity: 38% [?]